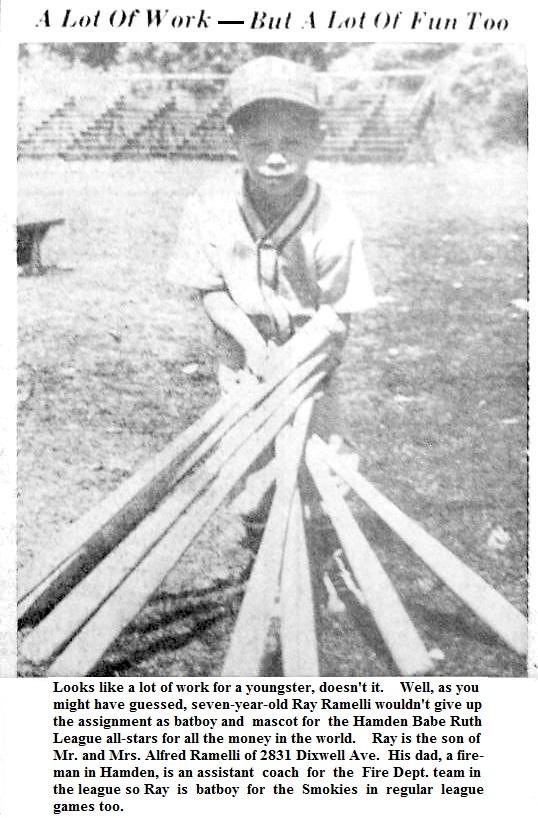 © The Hamden Chronicle - Thursday, July 15, 1954
A few months back we found this great 1954 photo of Ray Ramelli in the Hamden Historical Society's bound volumes of
The Hamden Chronicle
.
Ray's dad, Firefighter Al Ramelli, coached the Smokies, a Babe Ruth little league team sponsored by Hamden Paid Firemen's Sick Benefit Assn. Ray was batboy for the Smokies that summer, as well as the Babe Ruth League All-Stars. Ray joined the HFD team 16 years later.
Posted 4/1/11
COPYRIGHT NOTICE

Unless otherwise cited or in the Public Domain,
all material on this website,
including all original photos, essays, articles and commentary published herein, are © Copyright 2009-2017 by the Hamden Fire Retirees' Association, Inc., and may not be copied or republished in whole or in part without prior written permission of the Hamden Fire Retirees Association, Inc.

Official website of The Hamden Fire Retirees' Association, Inc.
Website powered by Network Solutions®