Station 7 - Mix District

905 Shepard Avenue



The historical outline below is taken from the program for
the Second Annual Hamden Firemen's Memorial Service,
held at Memorial Town Hall on June 10, 1934.

The History Committee for the event consisted of
Messrs. Ralph Eno, Michael J. Whalen, and Harold G. Emerson.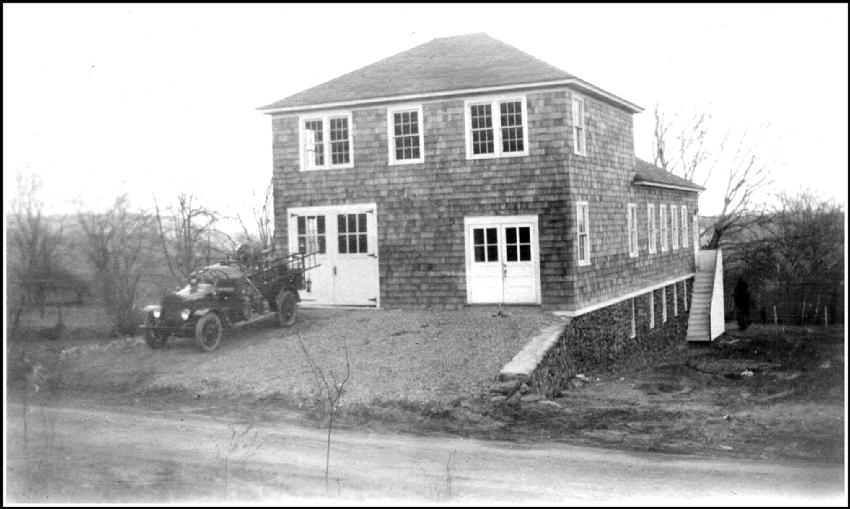 Brand new Mix District Co. 7 fire station with 1918 Stewart chemical truck that had been Engine 1 until 1926
Mix District Volunteer Co. 7 fire station in 1931
The Hamden Chronicle - December 22, 1949
September 10, 1983 - Engine 260 Muster - L-R: Vic Mitchell, John Gustafson, Danny Wetmore, and Jim Wetmore at the wheel.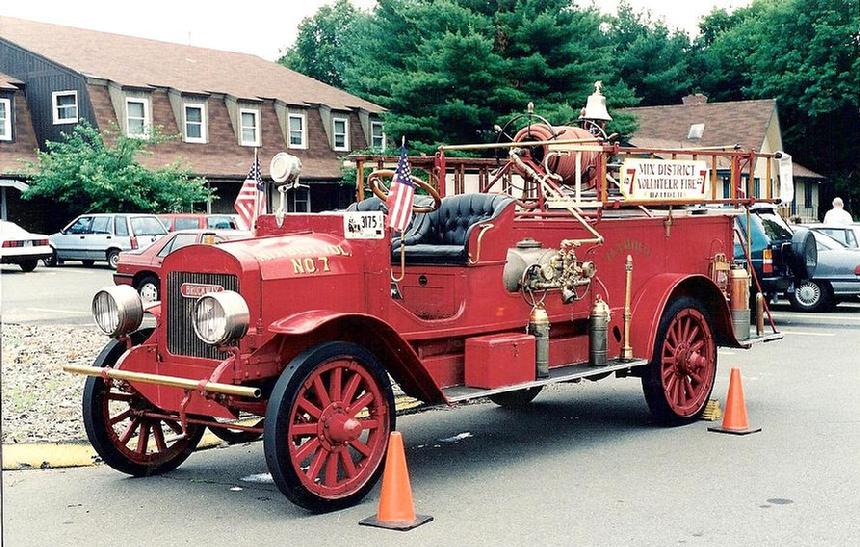 1918 Brockway - Note the new solid rubber tires acquired since the photo above was taken in 1983 (Photo by Chan Brainard)
October 1999 - Station 7 - 1965 Mack 750 g.p.m. pumper and Dodge Power Wagon (Photo by Dave Johnson)
1989 Photo by Chan Brainard


Commissioner Duane K. Wetmore
1926 - 2011





The website regrets to announce the passing on Tuesday, October 11, 2011, of Hamden Fire Commissioner Duane K. Wetmore, who also was a prominent member and past captain of the Mix District Volunteer Fire Co. No. 7. Commissioner Wetmore's father, the late Clement Wetmore, served as Supt. of Alarms and Apparatus from 1941 until his retirement in 1968. Wetmore's brother, Paul Wetmore, Sr., a 34-year veteran of the Hamden Fire Department, served as the department's fourth career fire chief from 1993 until 1996.

Funeral services for Comm. Wetmore were held Saturday morning, October 15th, at the Mt. Carmel Congregational Church.

The members of the HFRA extend their condolences to the Wetmore family.


Revised 10/15/11




COPYRIGHT NOTICE

Unless otherwise cited or in the Public Domain,
all material on this website,
including all original photos, essays, articles and commentary published herein, are Copyright © 2009-2021 by the Hamden Fire Retirees Association, Inc., and may not be copied or republished in whole or in part without prior written permission of the Hamden Fire Retirees Association, Inc.

Official website of the Hamden Fire Retirees Association, Inc.
Website powered by Network Solutions®